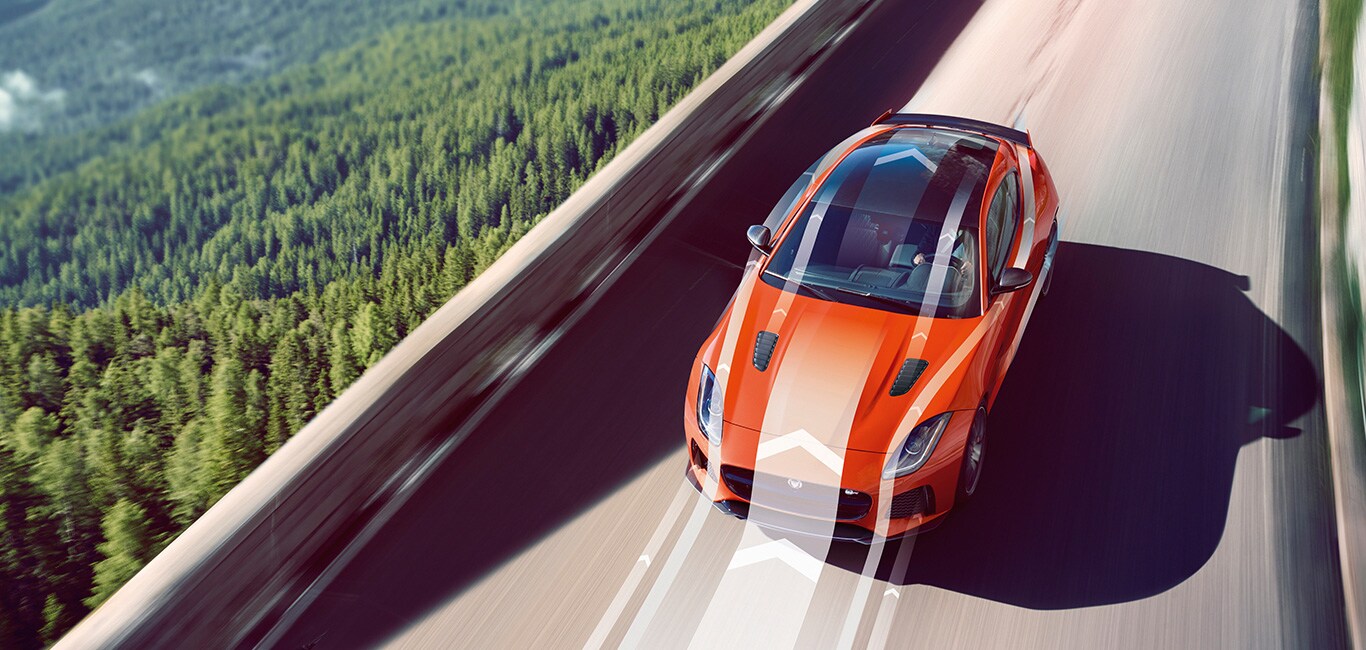 PERFORMANCE
Responsive supercharged engines. Lightweight aluminum construction. Sophisticated suspension. F-TYPE is a true performance car.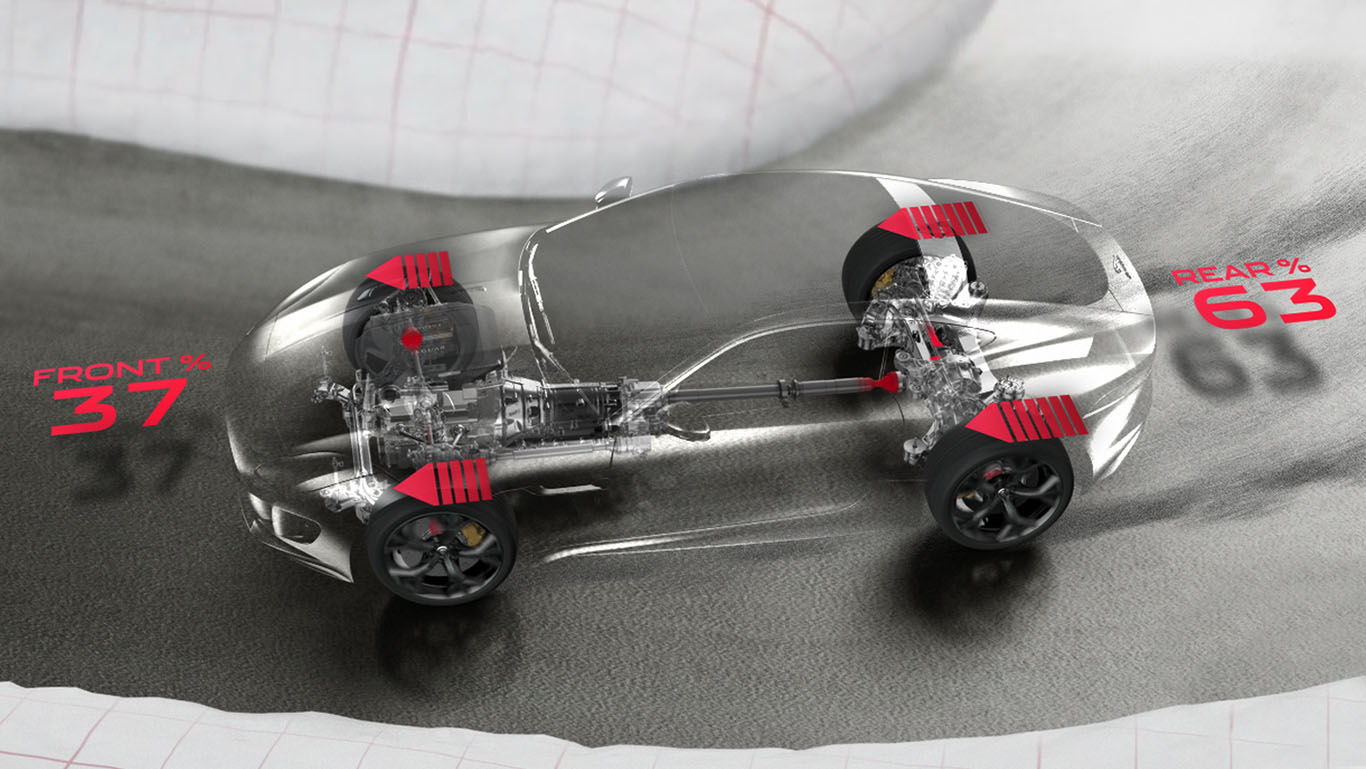 ALL WHEEL DRIVE
F-TYPE S AWD and F-TYPE R models feature Jaguar's sophisticated Instinctive All Wheel Drive® with Intelligent Driveline Dynamics, offering balanced poise and confident handling.4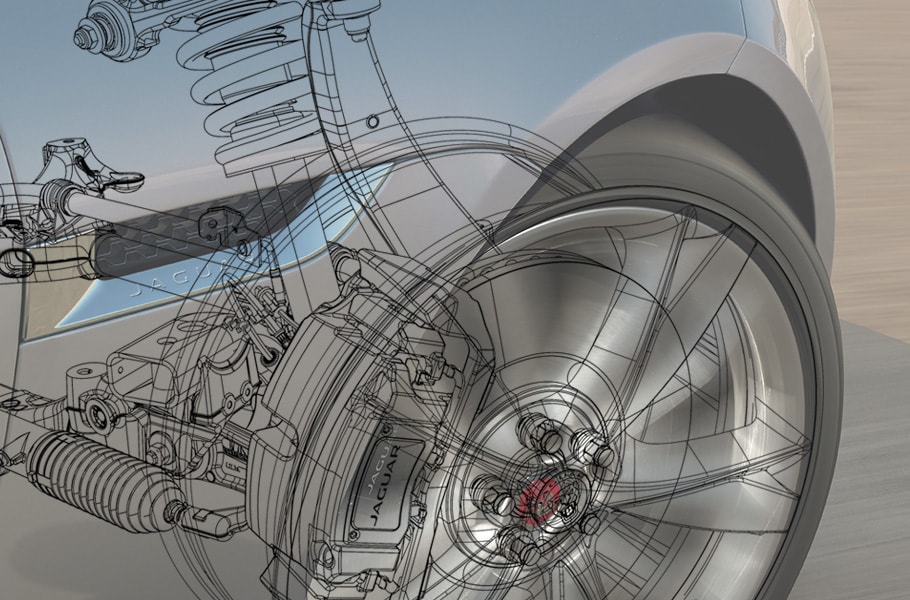 CHASSIS AND SUSPENSION
The F-TYPE has a lightweight aluminum body structure with high torsional rigidity, making it the ideal platform for a sports car. This strong, rigid structure provides an inherently stable platform for precise, agile handling, and is the perfect complement to the high-performance engine range.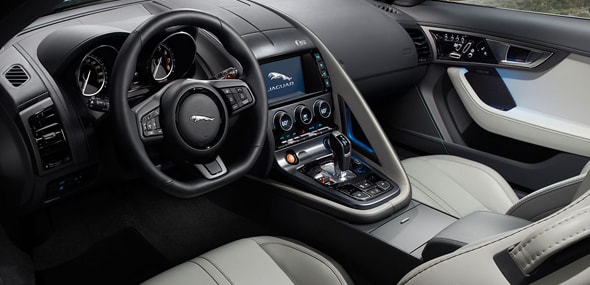 QUICK RESPONSE STEERING
The responsive electrically assisted steering of the F-TYPE is designed to provide the most direct connection between your hands on the wheel and the road. Its quick 14.6:1 steering ratio delivers precise reactions to driver input.
While we strive to provide accurate information, certain changes in standard equipment, options, prices, availability or delays may occur that may not be reflected. Options shown or described are available at extra cost and may be offered only in combination with other options or subject to additional ordering requirements or limitations. Some vehicles shown with optional equipment.
4. These features are not a substitute for driving safely with due care and attention, and will not function under all circumstances, speeds, weather and road conditions. The driver should not assume that these features will correct errors of judgment in driving. Please consult your vehicle's owner's manual or your local authorized Jaguar Retailer for more details.